Community-based inventorying of Intangible cultural Heritage in the Urban Context of Tbilisi, Georgia
The project "Community-based inventorying of intangible cultural heritage, related to traditional income-generating activities in Old Tbilisi" was implemented by Georgian Heritage Crafts Association in the framework of UNESCO "Intangible Heritage and Creativity for Sustainable Cities".
The project was generously supported by Yong Xin Hua Yun. Project activities were carried out from November 2020 to June 2021 and included meetings with local community members, capacity-building activities led by International facilitators, community-based inventory exercises, which involved audio-visual and narrative documentation, and production of promotional videos.
The aims of the project
Identify key issues related to ICH in urban contexts:
shed light on how the urban context is shaping local ICH and also on issues
and potential ways forward for safeguarding ICH in other urban contexts.
Elaborate recommendations for practitioners and policy makers on safeguarding ICH
related to income- generating activities (crafts, performing arts, festivals and other traditional occupations in Old Tbilisi).
Raise awareness among the local community, decision-makers and wider public on the potential contribution ICH can make in urban contexts for ensuring more sustainable development.
Project Activities and Outcomes
15-17, December, 2021
An Online Fieldwork
Practicum
A methodology of online interviewing has been adapted
and piloted due to the COVID-19 Pandemic. A core group of local community
members and 10 Local Facilitators trained in Community Based Inventorying Methodology along with cultural workers from other relevant cultural institutions.
Following a series of online capacitybuilding workshops, a project team composed of 10 young local facilitators was formed and extensive fieldwork was carried out, including interviews with professional organizations and networks, community representatives of different ethnic Diasporas, as well as online questionnaires distributed through social media. As a result, more than 40 ICH elements were identified and a database for Tbilisi ICH bearers was created.
11 inventory entries drafted on such elements as crafts, music, bath culture and other traditional occupations specific to Old Tbilisi.
Awareness raising and promotion of the role on Living Heritage and ICH Bearers through the series of meetings, Presentations.
Series of 20 Video Stories
The festival aims at raising public awareness about the importance of safeguarding the living heritage in a urban environment such as Tbilisi.
See the videos below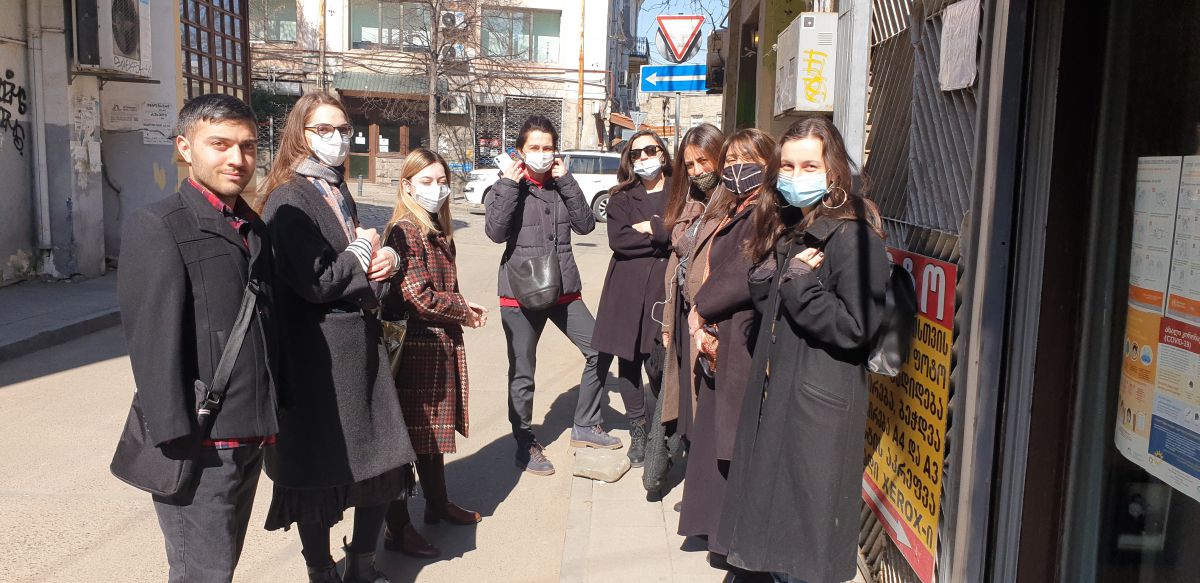 29